Quality design, craftsmanship and performance
Copyright © 2022 - Northstar Design & Construction, LLC • All rights reserved
• Solutions for Greater Self-Reliance in a Changing World •
Five Generations of Builders, Designers, and Independent Thinkers
Building and design is in my genes, going all the way back to my great, great grandfather who came to this country from the Netherlands as a carpenter. My great grandfather was also a carpenter. In the next generation, my grandfather & his brothers were way ahead of their time with their interest in solar energy and heating. They were among the first in Florida to sell and install solar heating on residential homes and schools in the late 1940's and 1950's. As a boy, I spent summers with my great uncle on his farm, learning how to raise crops, cattle and chickens. I also hunted rabbits while there with some of the neighbor kids.
After high school and college (and a tour in the US Marine Corps in between), I settled down in the business world, involved in all aspects of construction from the bottom up. Although I loved building, I always found the self-sufficient or "green" side of construction very appealing – I never lost that satisfied feeling I felt after working on the farm, seeing what could be accomplished with hard work and effort. And finding ways to build a house using natural materials, self-sufficient heating/cooling, and water reserves has always been an interest to me.
After many years of building both commercial and residential projects, I am now concentrating on a more independent lifestyle for myself and my family – and would love to offer that information to you as well.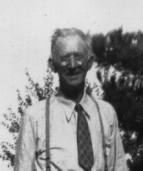 John M. Hamilton
Builder & Designer
Great, Great Grandfather
Carpenter
Great Grandfather
Carpenter
Grandfather
Carpenter, Builder & Designer
Specializing in Insulated Concrete Form (ICF) and Concrete Construction